Westborough Community Events Blog Post for the Weekend of January 25th and 26th
Nathan Fisher House 200th Birthday Party
Friday, January 24th
5:00 PM - 8:00 PM
Release Well Being Center, 201 Turnpike Road, Westborough, Massachusetts 01581
This event celebrates 200 years of a historic community landmark. Join us to hear from community members about the history of the Nathan Fisher House, light bites, mini services and classes, a scavenger hunt, raffles and more!
A Moment in Time- A Broadway Musical Review!
Friday, January 24th
2:00 PM - 5:00 PM
Gibbons Middle School, 20 Fisher Street, Westborough Massachusetts 01581
Join Gibbons Middle School as they celebrate broadway music new and old! More information coming soon! Doors open 30 minutes before showtime
January 24th at 7pm
January 25th at 7pm
January 26th at 2pm

Songs from Addams Family, Hairspray, Wicked, Mean Girls, Dear Evan Hansen and more!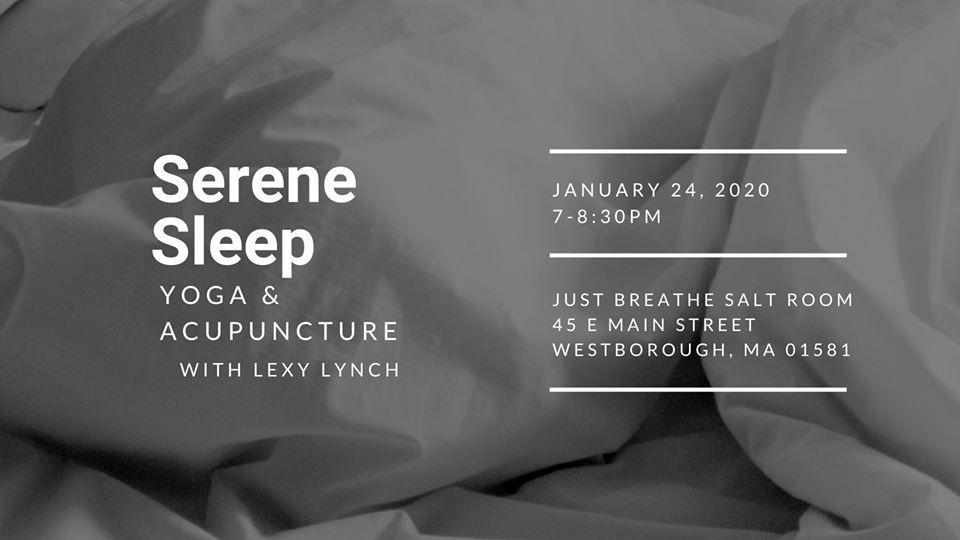 Serene Sleep - Yoga and Acupuncture with Lexy Lynch
Friday, January 24th
7:00 PM - 8:30 PM
Just Breathe Salt Room Westborough, 45 E Main Street, Westborough, Massachusetts 01581
Join Lexy Lynch Licensed Acupuncturist and Registered Yoga Instructor in the salt room at Just Breathe for yoga sequence and acupuncture session designed specifically for rest, relaxation and better sleep. The class will start with a gentle yoga sequence followed by an extra-long savasana with acupuncture and lavender oil. Modifications will be provided for every body type. This workshop is designed for beginner practitioners in mind. Learn simple postures and breathwork to do before bed to help shut off the mind and provide better sleep. Tickets are $60 per person.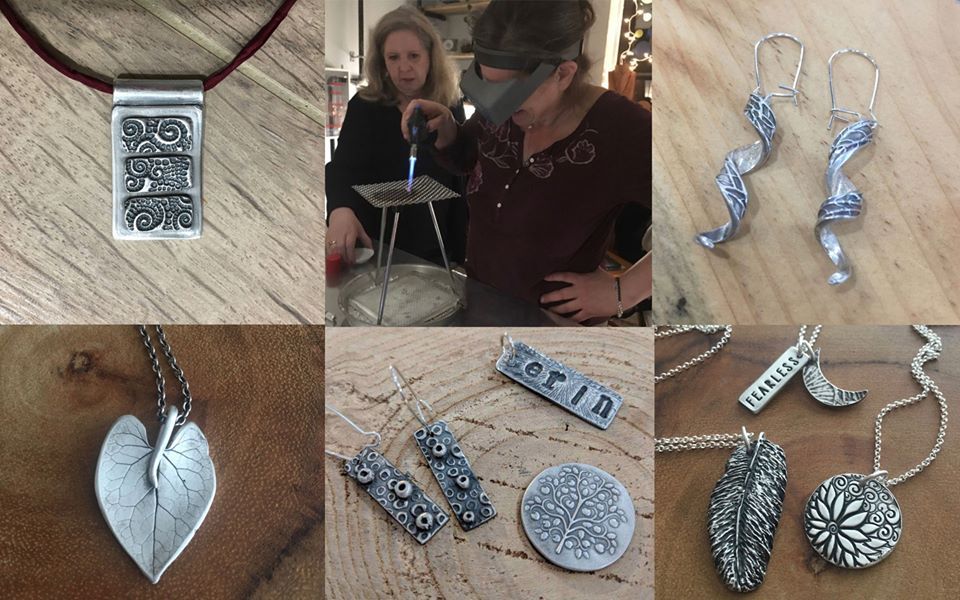 Silver Clay in a Day Jewelry Making
Saturday, January 25th
10:00 AM - 5:00 PM
Elsie Kaye Glassworks, 3 Union Street #2, Westborough, Massachusetts 01581
Explore the unlimited potential of Precious Metal Clay during this exciting and in-depth workshop while you create a unique, one of a kind, pendants and/or earrings. This program is designed to give you hands-on experience in basic techniques for working with metal clay. You will learn what metal clay is, the different forms it comes in and how to best care for, work with and store it. An extensive overview of tools and equipment will be provided. You will be shown best practices for working with the clay, including rolling, texturing, stamping, cutting, shaping, coiling, layering, drilling and embellishing. Once you create your unique pieces, you will be shown how to sand, refine and further embellish them. Then they will be fired. Post firing finishing will then be covered, including brushing, polishing, tumbling and adding patina if you so desire. While the pieces are firing, your instructor will demonstrate advanced techniques to inspire you for future projects. This is a 100 level basic class. No prior experience required!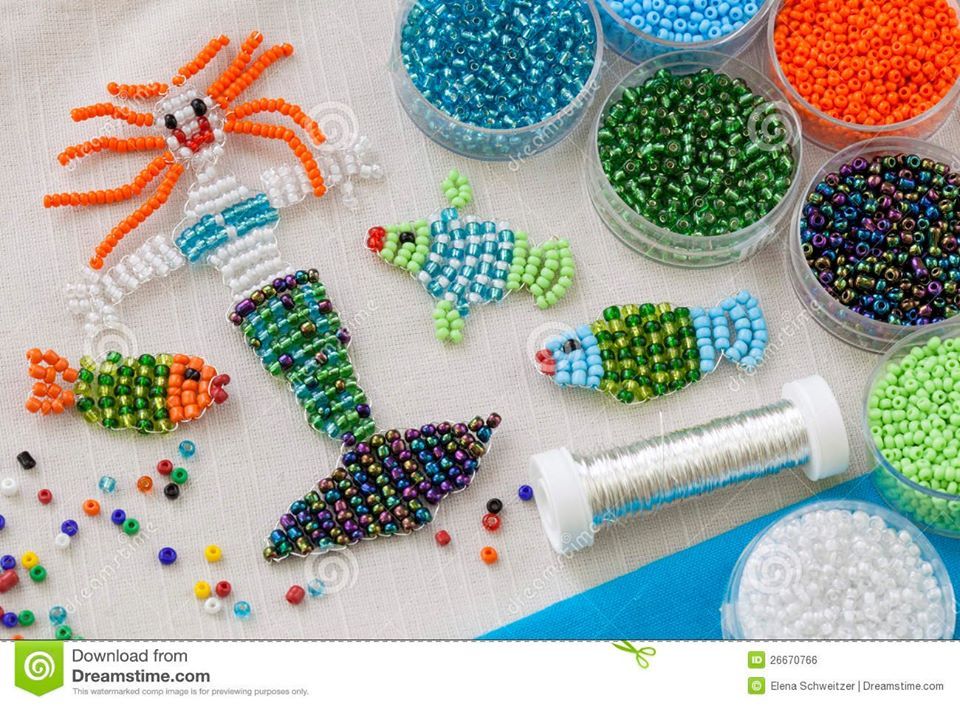 Bead Crafts
Saturday, January 25th
11:00 AM - 2:00 PM
Learning Express of Westborough, 50 E Main Street Ste. 5, Westborough, Massachusetts 01581
Beads, Beads, Beads! Create your own bracelet, necklace & more!
Bay State Brewing Beer Tasting
Saturday, January 25th
4:00 PM - 6:00 PM
Westborough Cork & Grain, 2 West Main Street, Westborough, Massachusetts 01581
You will be tasting four beers from Bay State Brewing. Two of the limited releases, Off The Rails Lager & Kelley2, and the two Becky's likes the smell double IPA and Nitro IPA
1 Year Birthday Celebration | Pick Your Project | DIY Workshop
Sunday, January 26th
1:00 PM - 4:00 PM
Board & Brush, 600 Union Street #102, Westborough, Massachusetts 01581
Come celebrate Board & Brush's one year anniversary in Westborough! Join their popular DIY workshop and create your own unique wood sign. Complimentary champagne (for guests 21+) and cake will be provided. Select from 400+ designs in their gallery. They will provide all the materials and instruct you step-by-step to create a beautiful piece for your home or for a gift. Open to ages 16+ and pre-registration is required.
2020 Winter Golf Event
Sunday, January 26th
12:00 PM - 4:00 PM
FORE Golf Entertainment, 153 Turnpike Road, Westborough, Massachusetts 01581
This will be the first Indoor golf fundraiser of 2020 with a second tournament being held in March. Come for a day of golf (keep the golf swing lubed up) Raffles, 50/50 and fellowship supporting the Gary Dinardo Memorial Fund *$75 per player
In Harmony Against Hunger: Westborough
Sunday, January 26th
3:00 PM - 4:00 PM
64 W Main Street, Westborough, Massachusetts 01581
Join The Women of Note sing to end hunger! Please bring either a non-perishable food item or monetary donation for entry to this show to benefit the Westborough Food Pantry. The Women of Note 2019-2020 concert season is supported in part by grants from the Concord, Holden, Shrewsbury and Maynard Cultural Councils, local agencies, which are supported by the Massachusetts Cultural Council, a state agency.
Curt Curtin Celebrates Release for Art's Sake
Sunday, January 26th
1:00 PM - 3:00 PM
Tatnuck Bookseller, 18 Lyman Street, Westborough, Massachusetts 01581.

Co-sponsored by the Worcester County Poetry Association this event celebrates the release of poet Curt Curtin's latest collection For Art's Sake. There will be an open mic followed by a slide show of related artwork. The poems will be read by Dee O'Connor, Paul Szlosek, and possibly other friends of Curt.