Westborough Community Events Blog Post
Live Music - Marco Turo
Friday, June 7th, 2019
7:00 PM - 10:00 PM
Arturo's Ristorante 54 E Main Street Westborough, Massachusetts 01581
Join Arturo's for a classy evening with live music from vocalist Marco Turo. Marco will sing the hits you know and love from Sinatra, Dean Martin, Tom Jones and more. No Cover Charge.


Cogniciti Free Brain Health
Friday, June 7th, 2019
10:00 AM - 11:00 AM
Westborough Public Library 55 W Main Street Westborough, MA 01581
Cogniciti, a not-for-profit subsidiary of Baycrest HealthSciences, provides the Free Brain Health Workshops. The workshops help adults understand where their brain health is today via an online memory assessment that participants can take during the workshop. Each participant will take a 15-30 minute brain health assessment on a laptop that is provided by Cogniciti. The remaining time allows Cogniciti staff to provide the best tips on brain health and to answer any questions about memory concerns. Participants must possess basic computer skills and speak and read English. The workshops are free but advance registration is required.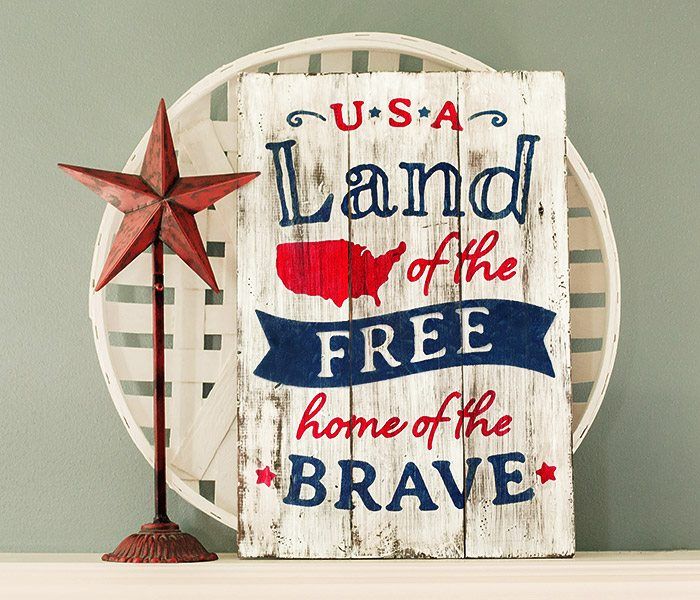 Family Force at Board and Brush
Friday, June 7th, 2019
6:30 PM - 9:30 PM
Board and Brush 600 Union Street #102 Westborough, Massachusetts 01581
Join Family Force for a fun time at Board and Brush Creative Studio. All projects are $65 dollars with an extra $20 for clocks.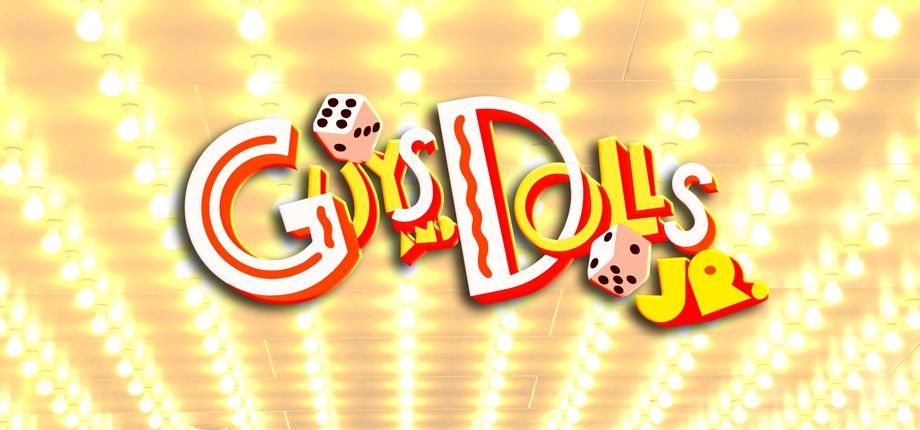 Guys and Dolls Jr.
Friday, June 7th, 2019, Saturday, June 8th, 2019, and Sunday, June 9th, 2019
7:00 PM - 8:45 PM (F, Saturday) and 2:00 PM - 3:45 PM (Sunday)
Gibbons Middle School 20 Fisher Street, Westborough, Massachusetts 01581
A feel-good show! Tickets- $10 student/senior
$12 adult. Tickets can be purchased online or at the door

"Set in Damon Runyon's New York City, Guys and Dolls JR. follows gambler, Nathan Detroit, as he tries to find the cash to set up the biggest crap game in town while the authorities breathe down his neck. Meanwhile, his girlfriend and nightclub performer, Adelaide, laments that they've been engaged for fourteen years without ever getting married. Nathan turns to fellow gambler, Sky Masterson, for the dough, but Sky ends up chasing the straight-laced missionary, Sarah Brown. Guys and Dolls JR. takes us from the heart of Times Square to the cafes of Havana, but everyone eventually ends up right where they belong." MTI. INC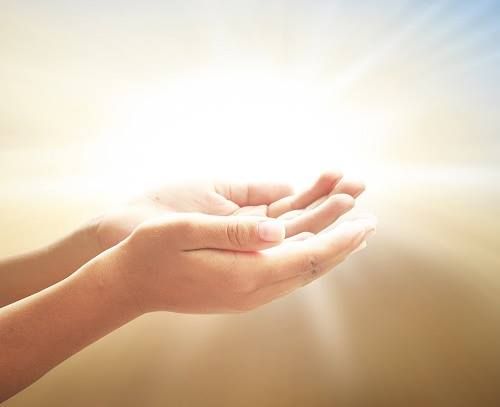 What Your Soul Wants You to Know
Saturday, June 8th, 2019
6:30 PM - 8:30 PM
Just Breathe Salt Room 45 East Main Street, Westborough, MA 01581
Do you know that your soul is talking to you right now? You are being guided much more than you realize and it's time to open that channel of communication. Join Ed Langan, a Psychic Channel for Ascended Masters as well as a certified Master Coach and Mentor who will teach you how to connect with your soul via the guides in his book, The Law of Attraction: 10 Principles That Will Change Your Life. The focus of the Workshop: knowing that your soul is on your side, discovering how your soul communicates, realizing that you are being guided much more than you realize, learning how to be open to receiving that guidance, and receiving profound messages of wisdom and inspiration. Participants can ask questions and may get a mini reading from the guides.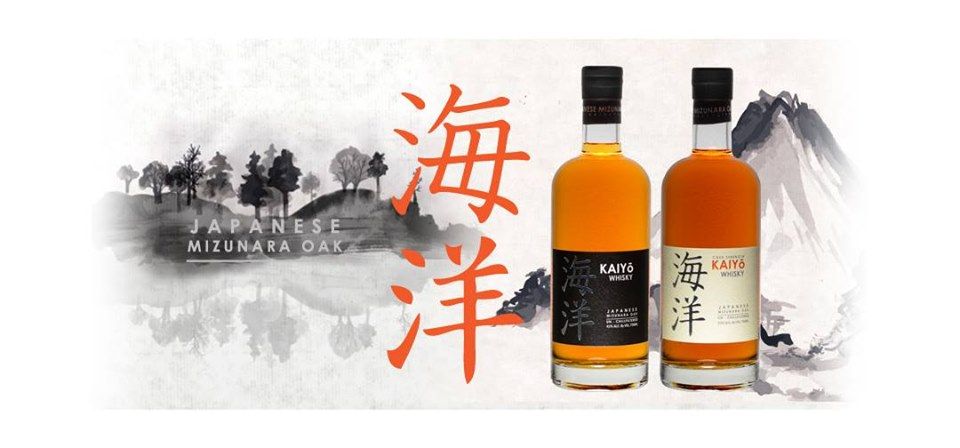 Kaiyō Tasting at Julio's Liquours
Saturday, June 8th, 2019
2:00 PM - 5:00 PM
Julio's Liquors 140 Turnpike Road, Westborough, Massachusetts 01581
Sample the Kaiyō whisky line and learn about Japanese whisky with Julio's North East Brand Educator Jay. This event is a part of Julio Liquor's 2019 Sake Festival.


Author event: David Hanrahan
Saturday, June 8th, 2019
1:00 PM - 3:00 PM
Tatnuck Bookseller 18 Lyman Street, Westborough, Massachusetts 01581
David Hanrahan, author and veteran Boston trial attorney, introduces us to Bill Coine, Boston private investigator and former state trooper. Follow Bill from Boston to the Berkshires in three who dunit cases that have received rave reviews from Kirkus Review.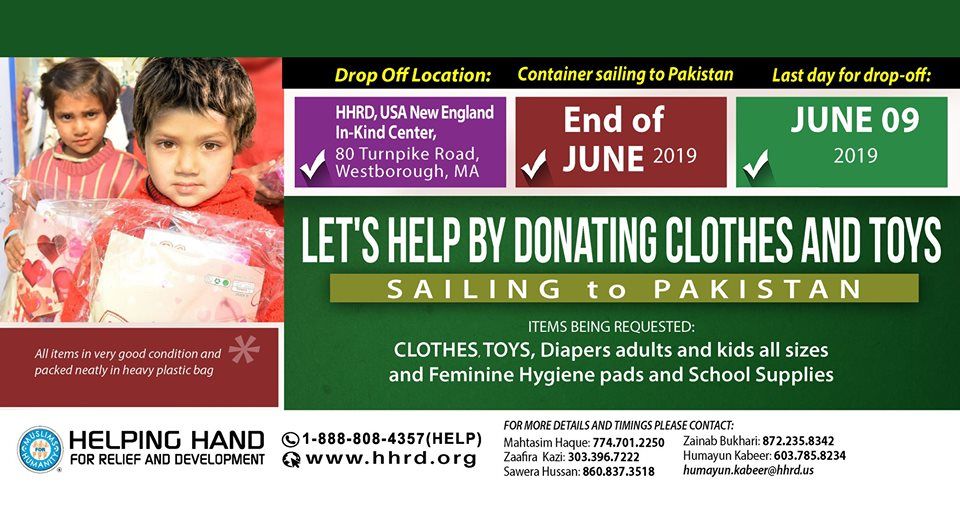 Clothes and Toys Drive
Sunday, June 9th, 2019
12:00 PM - 4:00 PM
HHRD New England I Kind Center 80 Turnpike Road, Westborough, Massachusetts 01581
Items requested for : Clothes, toys, diapers for adult and kid sizes, feminine hygiene pads, and school supplies. Please donate all items in very good condition and packed neatly in heavy plastic bag.

Please call 508.768.0178 before coming, to make sure we are there to assist you. For more details and other timing please contact:
Mahtasim Haque: 774.701.2250
Zaafira Kazi: 303.396.7222
Sawera Hussan: 860.837.3518
Zainab Bukhari: 872.235.8342
Humayun Kabeer: 603.785.8234 | [email protected]